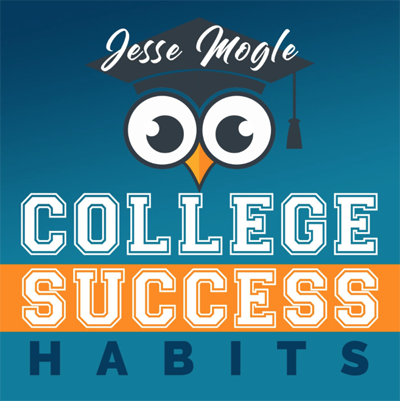 Ep #37 - In this week's episode we discuss how to build the habit of organizing your calendar so nothing in your syllabi shows up unexpected.
If you do not schedule an event, study session, date, workout, downtime - then you will be more apt to feel "not in the mood" and decide to do something less productive which you could later regret.
What we coverL
How are you going to make sure you hit all your marks throughout the semester?
Have you scheduled out your main events
If it is not measured it can not be managed
You must put things into your calendar/schedule to make sure they get done.
Thank you so much for listening and being a part of this community. I truly appreciate your support.
Also, please subscribe, rate and review the show to help us spread the word about this awesome free content. Your simple action of rating and reviewing does wonders in helping others find the show.
If you have questions you'd like addressed on the show, want to book me to speak at an event, or want to recommend or be a guest on this show, please contact me through any of the social media links below or via email. Feel free to contact me here for any other reason as well:
Facebook: https://facebook.com/jessemogle
Twitter: https://twitter.com/jessemogle
Instagram: https://instagram.com/jessemogle
LinkedIn: https://www.linkedin.com/in/jessemogle/
Email: jesseisinteresting@gmail.com