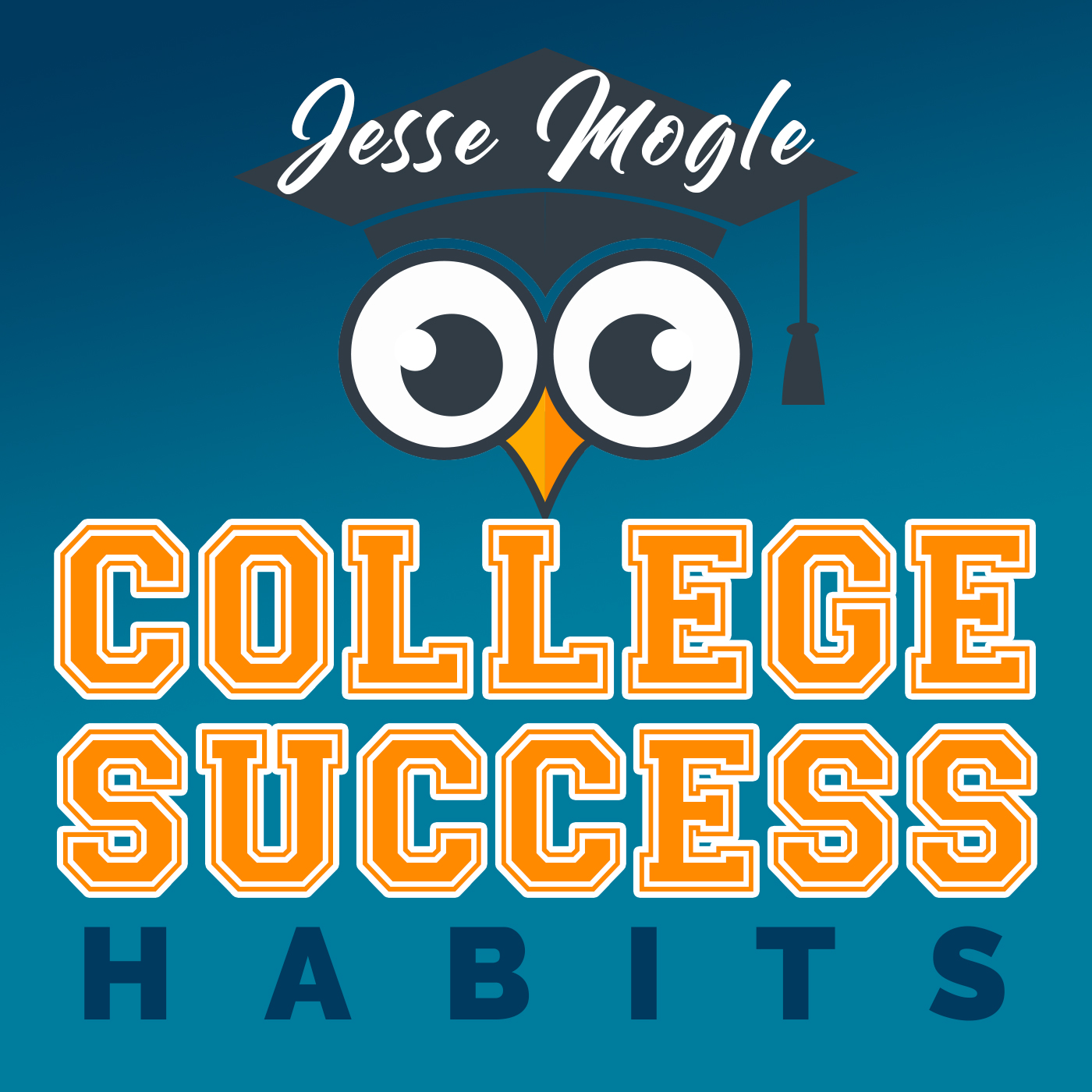 Ep #09 - In today's episode of College Success Habits, we will be discussing habit structure and creation around your cell phone and social media use. Cell phones are tricky because they are powerful tools when used with proper intention and they can be massive time wasters when used at random. The same can be said for social media. Social media opens up new doors for relationship building and creates opportunities, but it can also eat up your time and leave you wondering where your day went.
I have a question for you. How can you control your phone so that it doesn't control you? In my analysis of this, I have identified three keys to follow so that you remain in control over your phone and social media use.
Key #1 - Know why you're getting on your phone and have a clear intention. Another way to think about this is to always have a purpose for using your phone.
Key #2 - Set time during the day to go off the grid.
Key #3 - Utilize social media in an intentional and mindful way.
For many people, the phone is a distraction that may keep them from being their most productive self. This is why bringing awareness to your phone habits and the time you spend on it can be critical to your success at college and in life.
With social media in particular, I have a few strategies to employ which can help you stay on task and prevent wasting time. 
Figure out the top 2 or 3 social media apps that you want to use.
When accessing social media, go directly to profiles that you want to visit and avoid randomly scrolling through your feed.
Be wary of using multiple app that do the same thing like HouseParty, WhatsApp, and Slack. Using all of these apps simultaneously just wastes time. Try to consolidate your chat activities to a single app if possible.
When you join a club or association on campus, figure out which social media app they want to use and keep everyone on a single app. Simplicity saves time and makes it easier for everyone to stay connected without missing messages.
When you use your phone with intention and purpose, you will have a huge advantage over others that do not. Staying in control of your cell phone usage habits will set you up for college success. Enjoy the episode and let me know your thoughts on the subject.
Also, please subscribe, rate and review the show to help us spread the word about this awesome free content. Your simple action of rating and reviewing does wonders in helping others find the show.
If you have questions you'd like addressed on the show, want to book me to speak at an event, or want to recommend or be a guest on this show, please contact me through any of the social media links below or via email. Feel free to contact me here for any other reason as well:
Facebook: https://facebook.com/jessemogle
Twitter: https://twitter.com/jessemogle
Instagram: https://instagram.com/jessemogle
LinkedIn: https://www.linkedin.com/in/jessemogle/
Email: jesseisinteresting@gmail.com