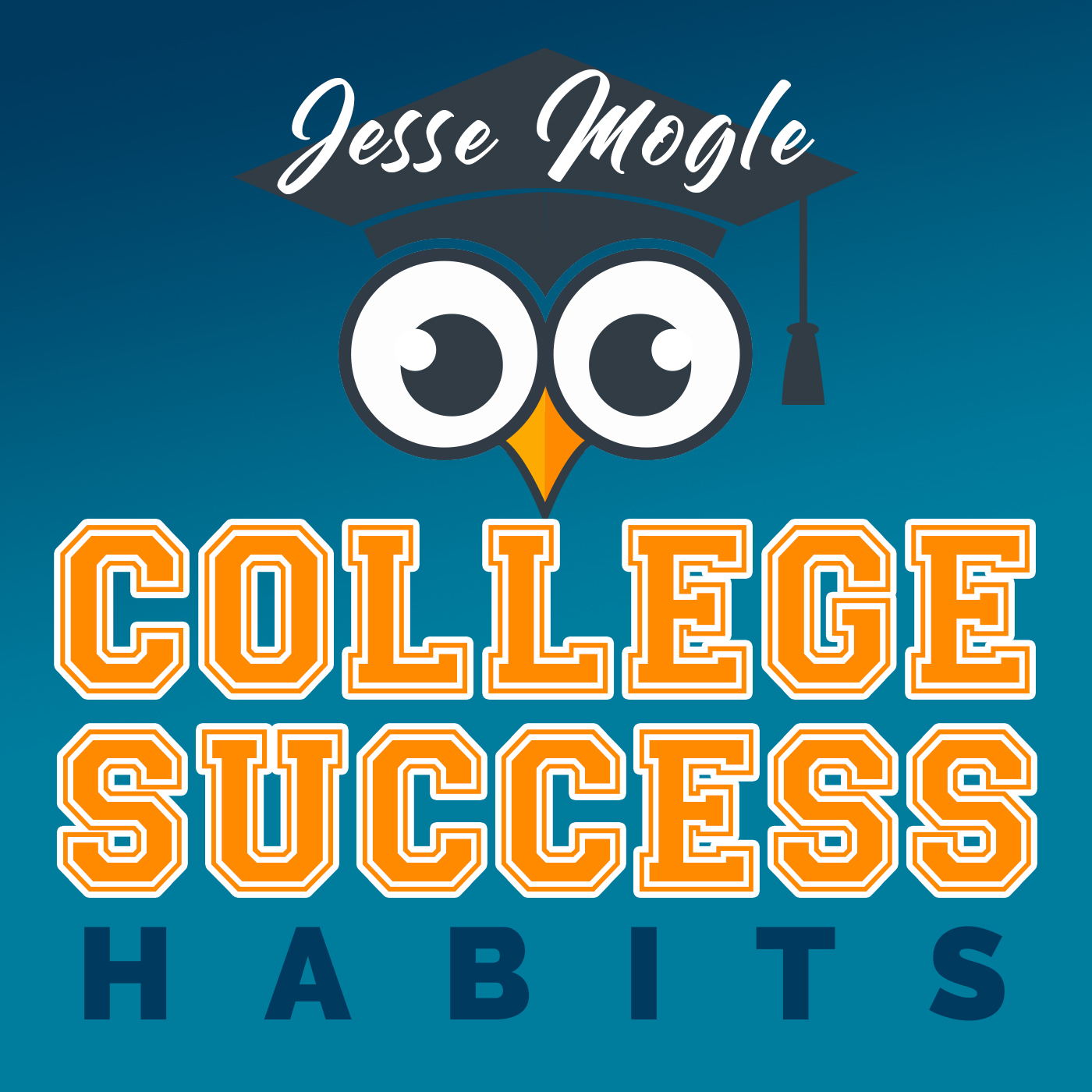 Ep #13 - In this weeks episode we discuss principle #2 - Courage.
With an open mind, you can achieve the life of your dreams but you have to possess the courage it will take to step into the life college is there to evolve you toward.
Everything you want in life is at your fingertips, around the corner, but you must reach for it, you must keep moving or you will awake one day with a life of regret instead of fond memories and life experiences (remember this is no failure only feedback) under your belt.
Courage is essential in life because if you lack it, then you will also lack self-awareness, self-confidence, self-esteem, and so much more. 
Everyone is afraid of something, that is a fact. It's how one faces that fear, manages that fear, deals with that fear, and begins to overcome that fear - that speaks volumes about their courageousness and their character.
If you call yourself a perfectionist or if you procrastinate as a default behavior you are living in a state of fear, and most certainly lacking courage.
As we progress through the next five principles look for ideas and inspiration to push through perfectionism and procrastination and actually get to the job at hand.
Step through the fear of social awkwardness.
Be grounded in the idea that not everyone will like you but a lot will.
Be who you want to be and be around the people you want to be around not just the people that want you around because you act like they want you to act.
If you feel fear coming through you ask yourself why you feel that fear, where is the source of the fear, and how can you overcome the fear?

 

In my experience, just going through the act that is bringing you fear will relieve most of the fear.

 

You know you have done this in other areas of your life. Go back to a time when you overcame a fear. What were you doing? How did you do to overcome the fear?
 Thank you for joining me for another episode of College Success Habits. 
Also, please subscribe, rate and review the show to help us spread the word about this awesome free content. Your simple action of rating and reviewing does wonders in helping others find the show.
If you have questions you'd like addressed on the show, want to book me to speak at an event, or want to recommend or be a guest on this show, please contact me through any of the social media links below or via email. Feel free to contact me here for any other reason as well:
Facebook:Â https://facebook.com/jessemogle
Twitter:Â https://twitter.com/jessemogle
Instagram:Â https://instagram.com/jessemogle
LinkedIn:Â https://www.linkedin.com/in/jessemogle/
Email:Â jesseisinteresting@gmail.com